Permin of Copenhagen - Cross Stitch, Embroidery, Needlepoint and Hardanger Kits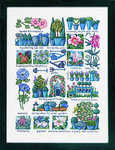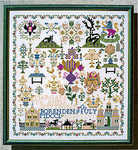 Welcome to a comprehensive range of quality counted cross-stitch, embroidery, tapestry, needlepoint and Hardanger kits by
Permin of Copenhagen
.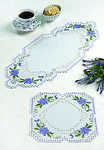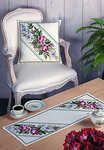 Arts and Designs is proud to offer these stylish kits at discount prices and with free shipping to any part of the world.
Permin of Copenhagen is a long-established company and is the leading Danish supplier of needlework and stitchcraft related products.
---
The Permin Collections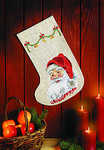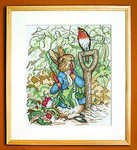 Permin has a large catalogue and so we have divided it into 15 collections to make it easier for you to browse. Just click on a title to view that collection ...
---
Permin of Copenhagen
were established in 1854 by Christian Permin and each year they produce a huge range of elegant cross stitch, hardanger, needlepoint/tapestry and embroidery kits which are exported to 70 countries throughout the world.
They have a large catalogue of traditional designs, including a collection of samplers which includes authentic patterns from previous centuries. Permin kits come with black and white charts and instructions in several languages, including English of course! Kits include DMC Mouliné yarn, fabric, needle, colour chart and graph/pattern.
Floral design is well represented with dozens of patterns in a variety of styles and media.
There is a wide range of table linen, some in cutwork and hardanger, some with stamped cotton and some in cross-stitch and embroidery.
In fact, Permin have one of the best selections of Christmas items of all -Christmas cards, stockings, advent calendars, tree skirts, towels and table linen, and also some junior cross stitch kits.
---